What is a Business Function?
A Business Function consists of structured activities executed in a predetermined sequence by users (or systems) in their given roles.
The Business Functions provide a graphical view of how a business service is carried out.
Why do we need a Business Function?
In an organization, Business Functions helps to perform operations effectively in order to implement its vision & objectives. Different sections, departments, or groups in an organization can define and build their individual "Business Functions" to achieve their goals.
How to create a new Business Function?
To create a new business function, click on + Business Function button on the Project Homepage.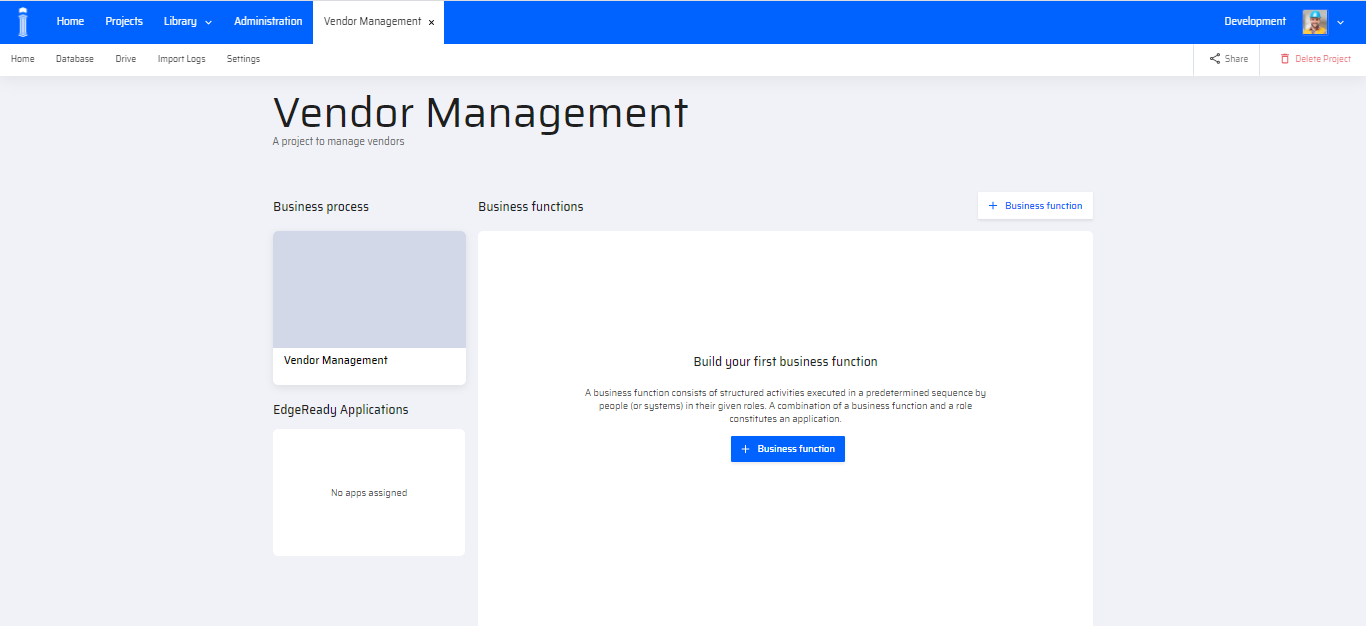 A pop-up will be displayed on the screen asking information about the Business Function.
The business function is given an appropriate name and description. This information is mandatory.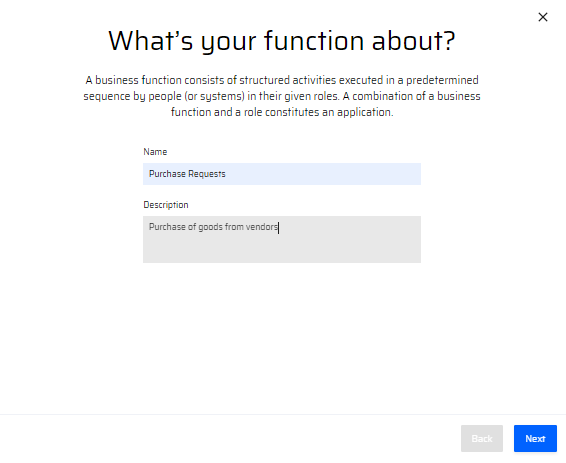 A business function can either be created from Scratch or from a SAP ABAP Program.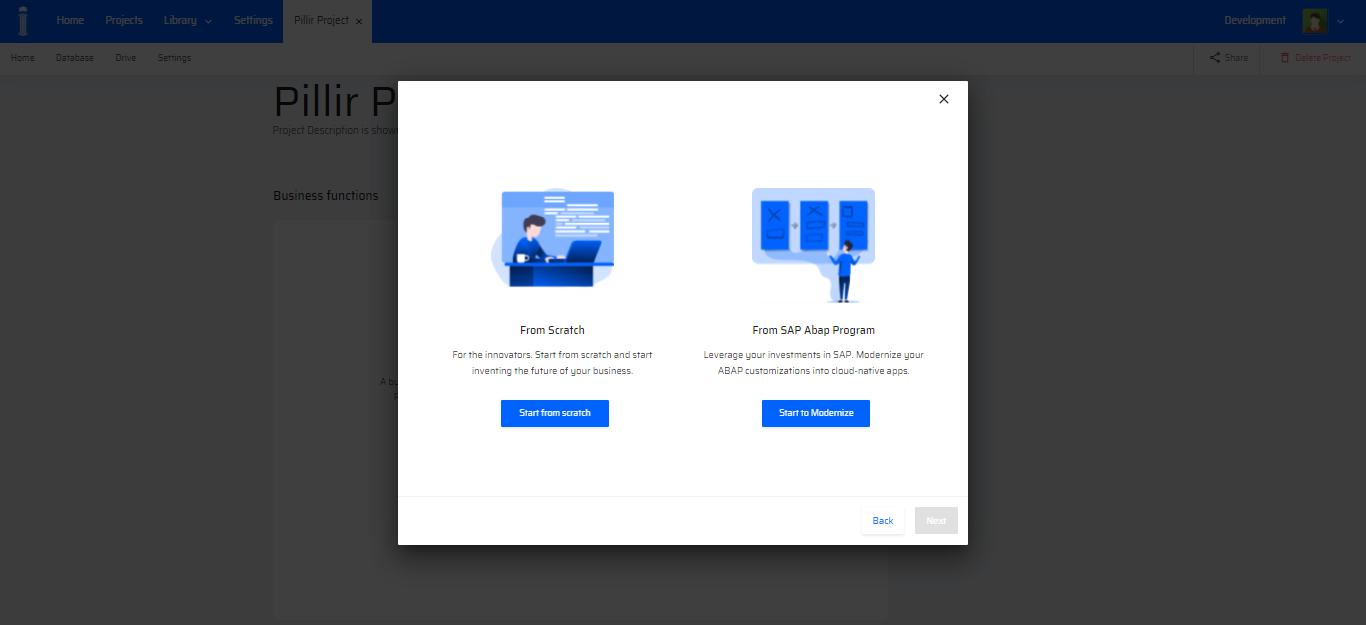 NOTE
This document covers information for creating Business Functions from Scratch only.
Refer the Modernization document for understanding how to create Business Functions from SAP ABAP.
Adding a Role to the Business Function
Once the "Create from Scratch" option is chosen, the user is redirected to the App Process Modeler canvas and prompted to create/select a new Role.
In the popup, a list of roles are displayed as a dropdown list with a search bar.
The user can either:
Select the existing role and click the Add Role button, or
Create a New Role by clicking the New Role button.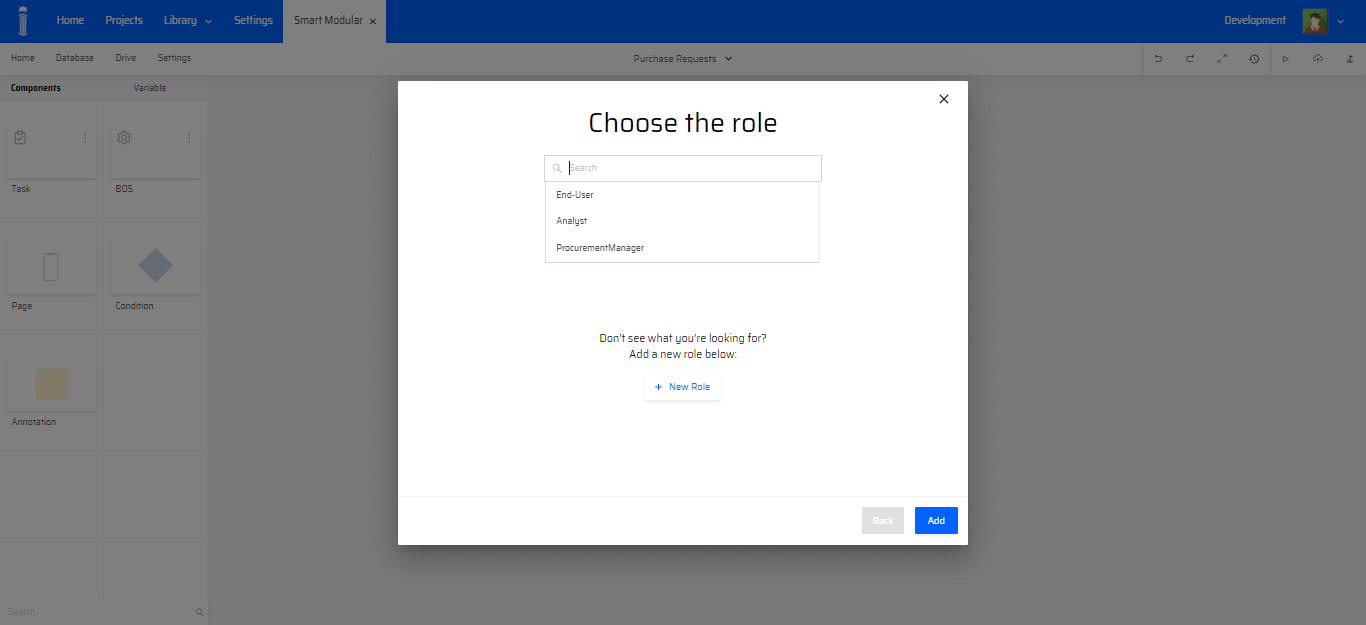 If the user wishes to Add a new role, + New Role button is clicked.
In the popup, a new role is created by entering the Name and Description for the role and clicking the Create button.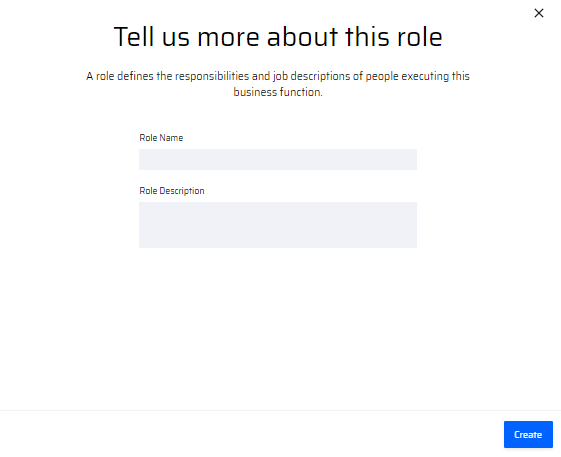 Once added, the role is displayed on the drop-down list and can be added to the App Process Modeler canvas.
Steps in Creating Business Functions
A series of popups follow, that requests for the App name and App type (Workflow/ Non Workflow).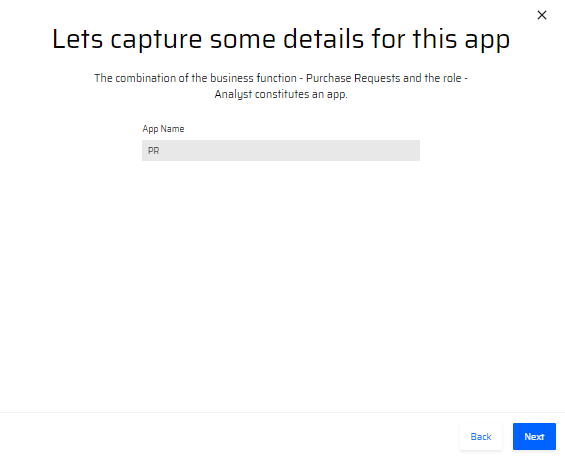 NOTE
PR (Purchase Requests) is a sample App for descriptive purpose only
The next popup requests users to select Workflow/Non-Workflow option for the Apps.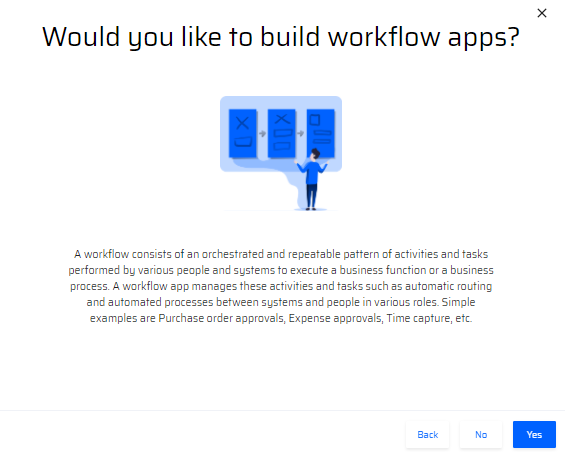 In the next series of steps, the user must select the App type namely Online/Offline App and the Deployment platform for it.
Selecting the Application Type: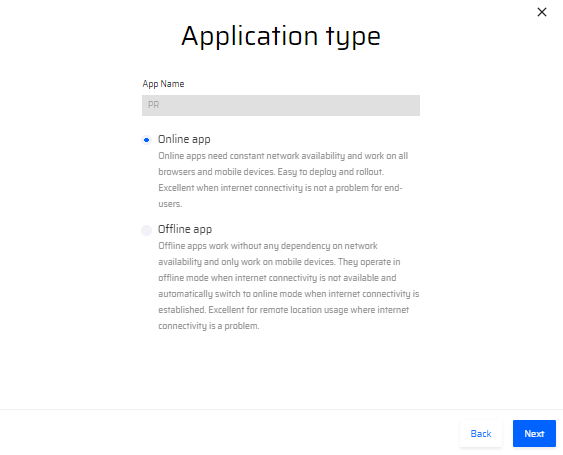 Selecting the Deployment Platform: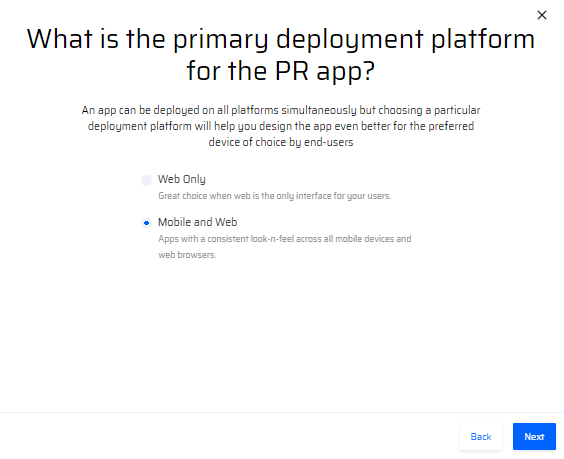 NOTE
Online Apps can be deployed both in Mobile and Web
The final step requires the user to input the App Icon.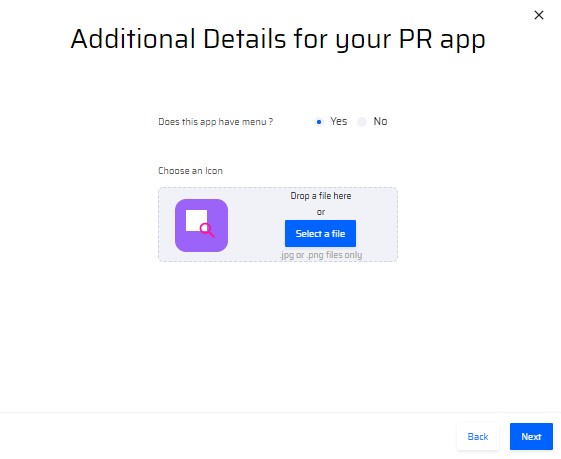 NOTE
Only Workflow Apps can have a menu.
---
Was this article helpful?
---
What's Next