How to create a new Business Process?
15 Jul 2021

1 Minute to read

Contributors
How to create a new Business Process?
Updated on 15 Jul 2021

1 Minute to read

Contributors
---
How to create a new Business Process?
Once a new project is created in the EdgeReady Cloud, the user is automatically redirected to the Project Homepage. A new Business Process can be created by clicking the Business Process Widget on the left of the page.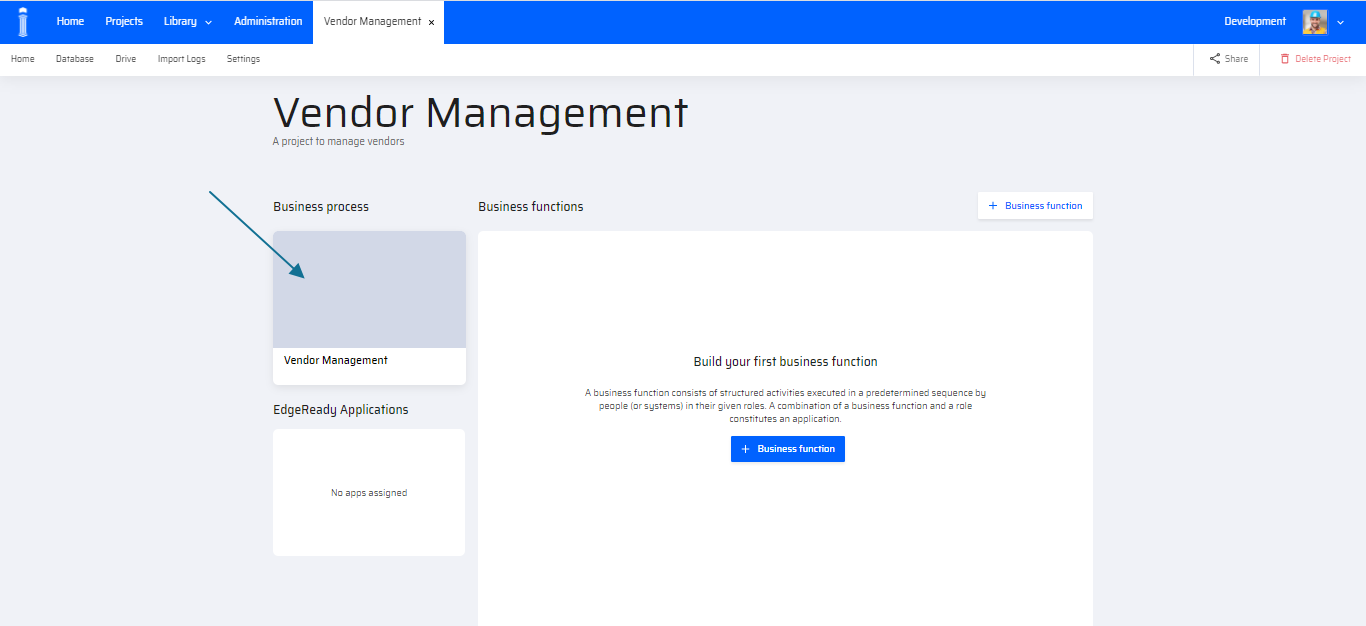 Departments
Clicking the Business Process Widget redirects the user to the BPM Canvas. A popup appears that prompts the user to add a department to the canvas.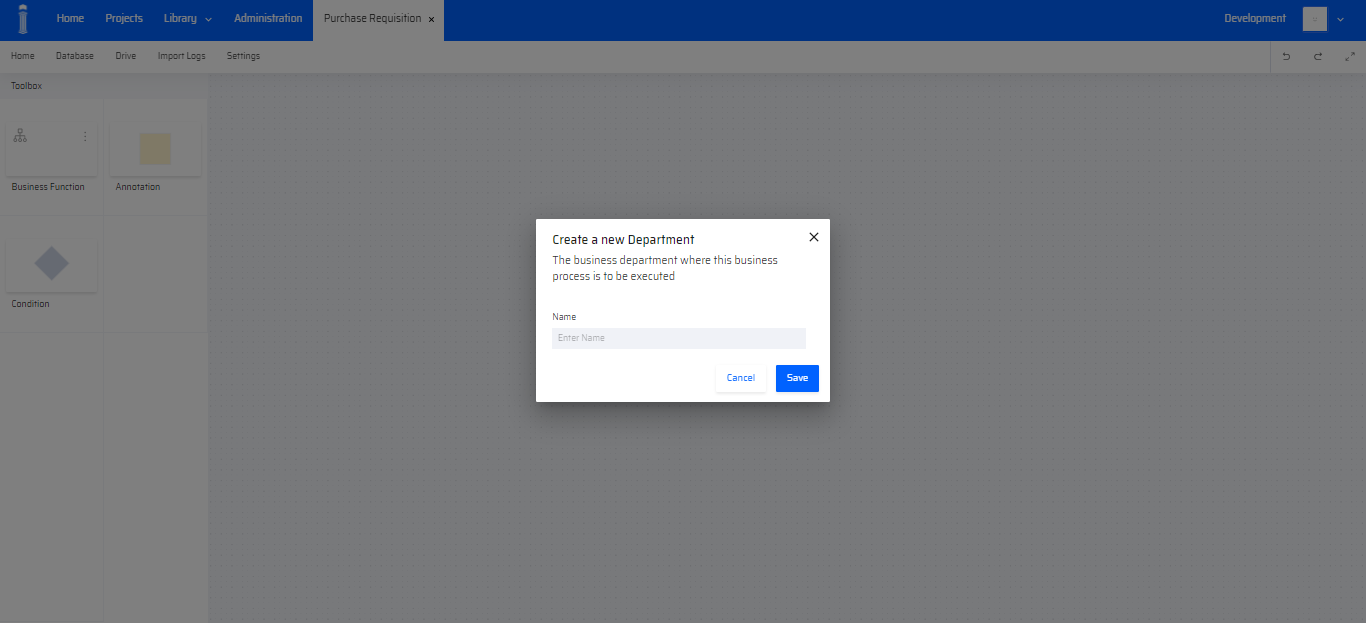 Once a department is created, it is displayed on the top left corner of the canvas. The BPM components are on the left side panel and undo/redo/fullscreen buttons on the right.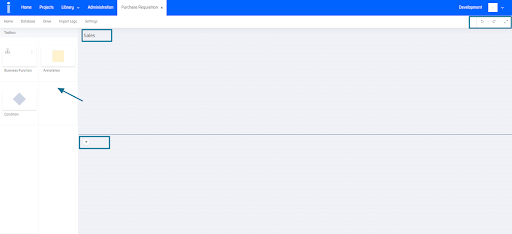 Additionally, it also has a + button after the lane where a new department can be added if required.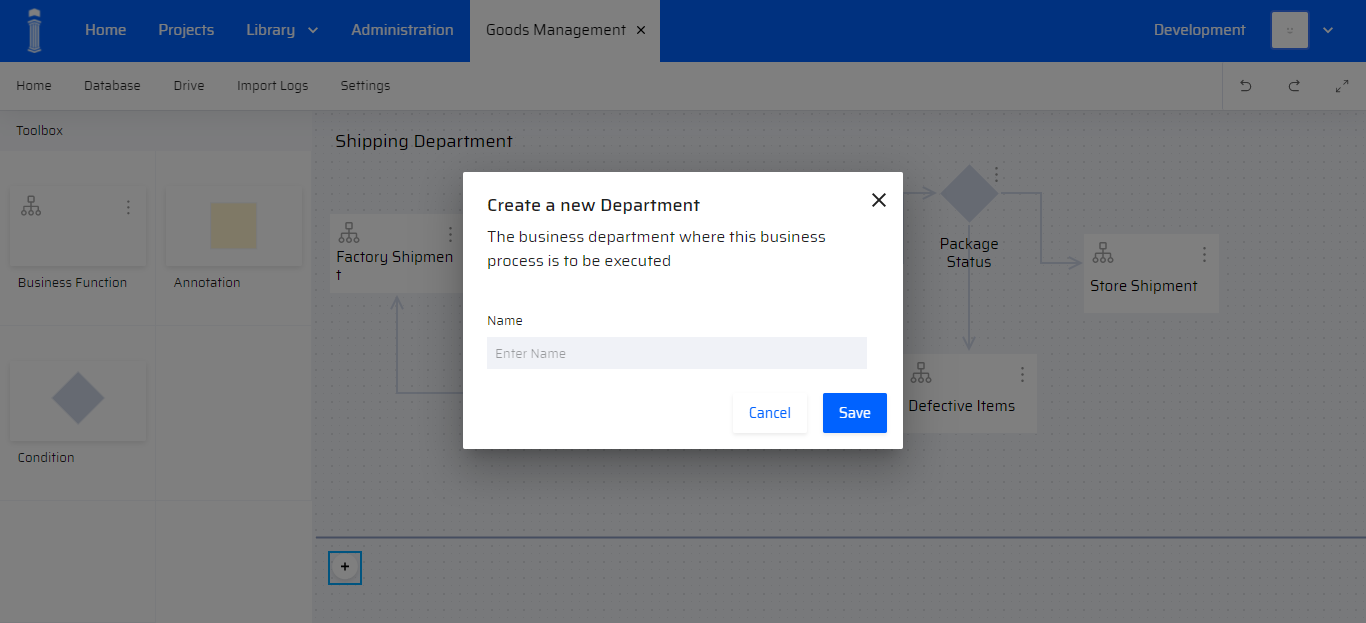 A department once created can also be renamed by clicking on the department name on the canvas. The following popup appears.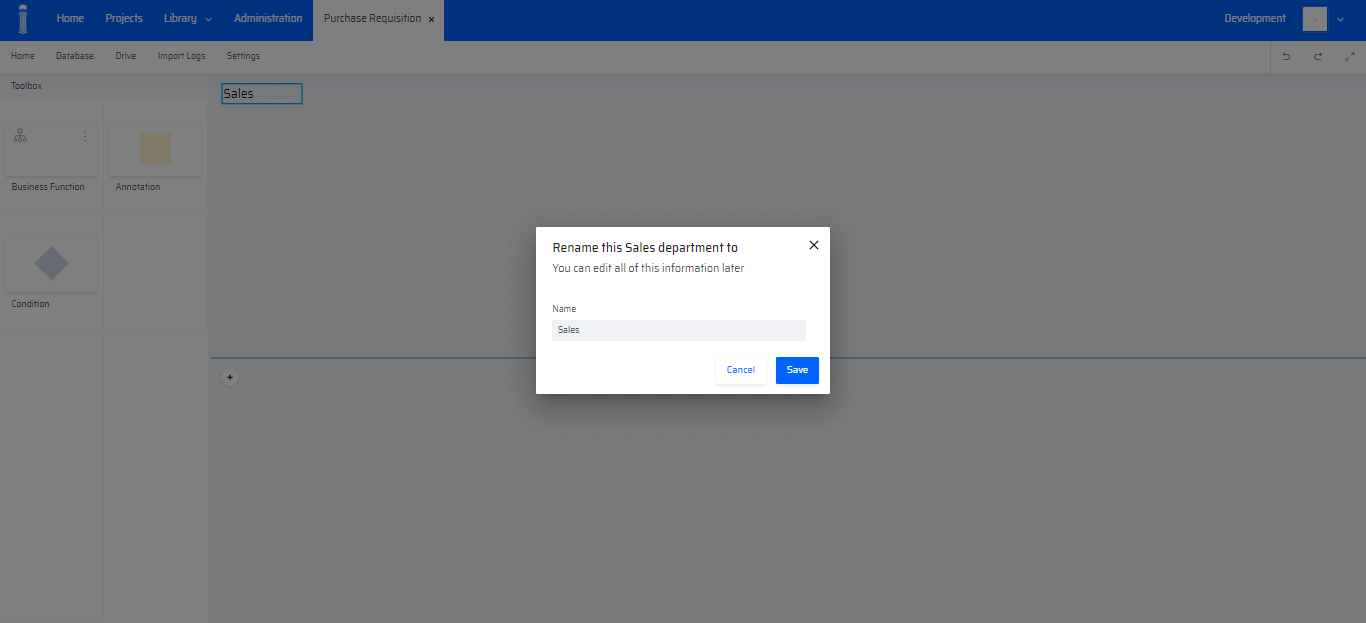 Business Process Canvas and Components
The BPM components can be dragged and dropped into the canvas area and can be connected using arrows. The BPM is essentially several business functions that are linked together based on certain conditions.
The condition component provides a sequence in which business functions can be linked together based on the output of a condition.
Annotations are notes that are used to provide information about the process to aid collaboration between users.
A typical Business Process Canvas appears as shown in the screen below. The example represents how the shipping department handles transfer of goods from several locations.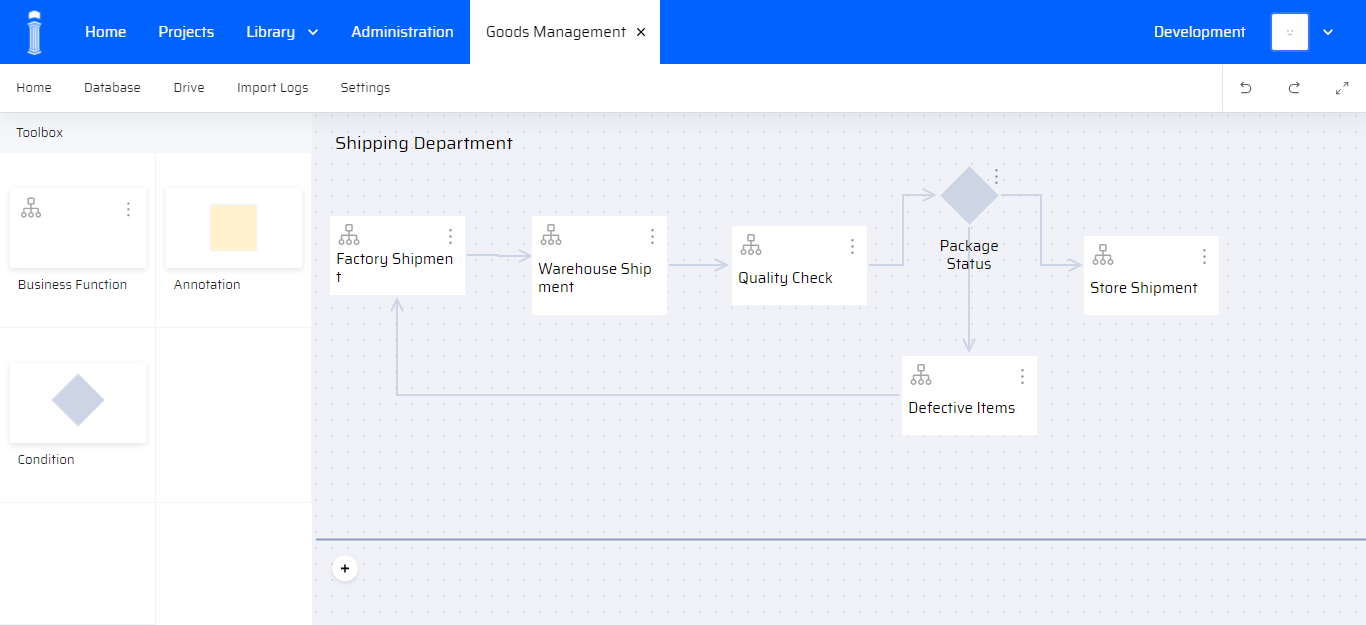 Once a Business Process is created, the widget on the project homepage changes to indicate the existence of a Business Process.


NOTE
By Default, the Project widget displays the Business Process thumbnail everywhere in the Platform.
---
Was this article helpful?
---
What's Next